Your active, engaging respite in the heart of DowntownDC. Recently renovated and now open!
DowntownDC's Largest Green Space
Originally established in 1832, Franklin Park reopened in September 2021 after an eagerly anticipated renovation. The new park includes an expanded and restored fountain plaza, a new children's garden, ADA accessible sidewalks, enhanced lighting, conversational seating, engaging green space and a future restaurant pavilion. Operated by DowntownDC BID, Franklin Park is a destination for residents, workers and visitors in the heart of DC.
---
A planning partnership was formed in 2012 between NPS, the DC Government and the BID to transform the park and establish sustainable maintenance, operation, and programming of the park in perpetuity. The result of this planning effort was a concept design and maintenance and operations plan for the park.
Mayor Muriel Bowser and the DC City Council provided $18 million for the renovation. In March 2019, President Trump signed a federal lands package that permitted the District of Columbia to invest its capital dollars in the renovation and construction of the park through a cooperative management agreement with NPS. Studios Architecture and Land Collective were awarded the design and engineering contracts for the project. The DC Department of General Services (DGS) is overseeing the construction and has retained Smoot Construction Co. as the general contractor. The DowntownDC BID will operate, program, and manage the park upon its reopening. Funding support will be provided by the BID's 501 c3, the DowntownDC Foundation.
The DowntownDC Weekend Community Services Program
---
This program allows community groups, that had provided services on the weekend in Franklin Park to individuals experiencing homelessness. On Saturdays and Sundays from 10am-4pm, community-based organizations, churches and individuals can register for a space at this alternative site, which will include hand washing stations and support social distancing particularly during COVID-19.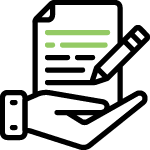 ---
Volunteer to support the Franklin Park team. Opportunities coming soon.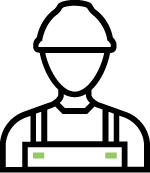 ---
View current contract opportunities for all aspects of Park operations including management, security, landscaping, programming and more. Coming Soon.
How the Park will be Operated
Aenean imperdiet. Etiam ultricies nisi vel augue. Curabitur ullamcorper ultricies nisi. Nam eget dui. Etiam rhoncus. Maecenas tempus, tellus eget condimentum rhoncus, sem quam semper libero, sit amet adipiscing sem neque sed ipsum.
Resources for People Experiencing Homelessness
---
---
The new Franklin Park will feature a restaurant with a patio. We are currently marketing this opportunity to restaurant operators. If interested in leasing space, contact Papadopoulos Properties.